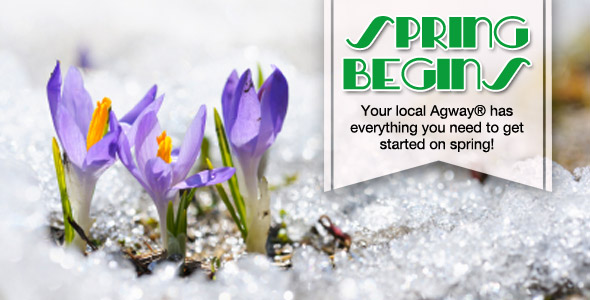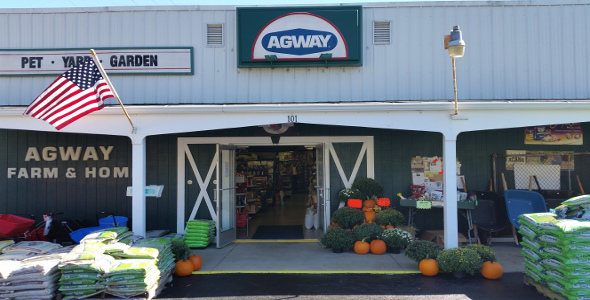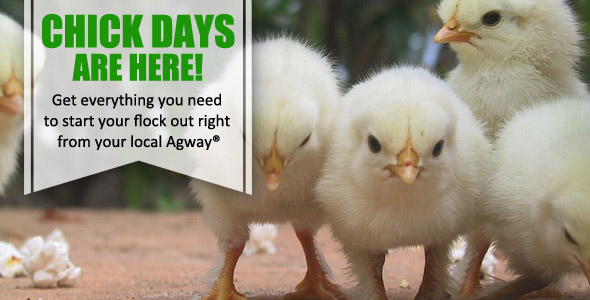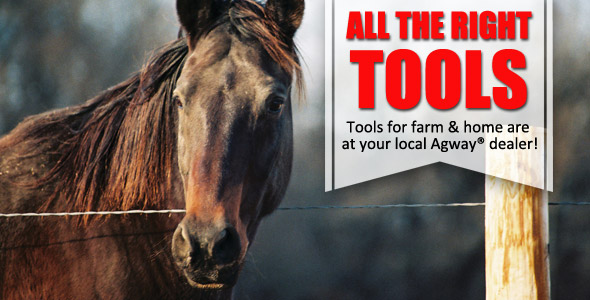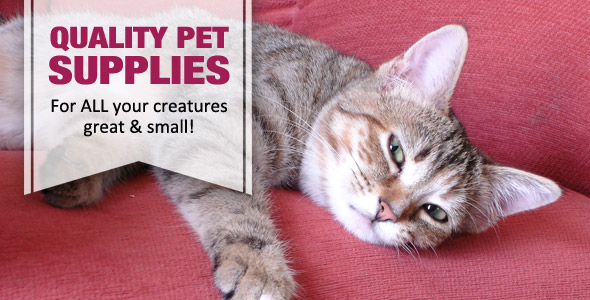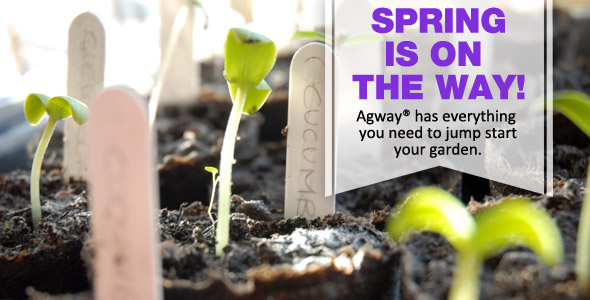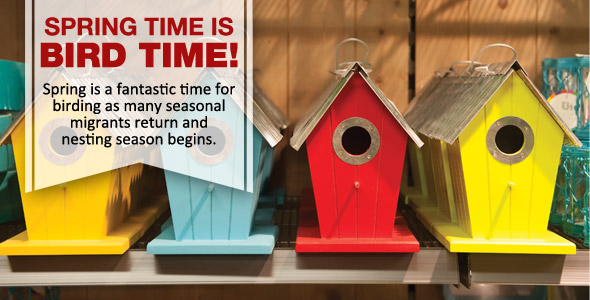 Bulletin Board
Onion Sets and Seed Potatoes are here!
Expert Articles & Advice
March 22, 2017
Spring is the busiest season of all on the farm, and understanding spring farm tasks is the first step in being ready to tackle each one for a productive and prosperous season. In spring… Snow melts and fields and roads flood.
March 15, 2017
Many people are opting to raise their own chicks these days. It's a rewarding experience that can leave you with the freshest eggs on the block. If you're new to the baby chicks game, then this article is for you. Raising chicks doesn't have to be hard.
Special Announcements
How to Attract Birds To Your Yard
One of the best hobbies you can enjoy with your kids, especially when it turns cold outside, is backyard birding. Learning to identify the different species, and understanding their eating habits, can be a lot of fun. Learn more here.
Customer Loyalty Programs
Agway Salt Club

Click Here for More Info

Nutro Natural Choice

Buy 10 Bags, Get 1 Bag Free

See Store for More Details

Nutrisource

Buy 12 Bags, Get 1 Bag Free

See Store for More Details

Triple Crown Horse Feed

Buy 12 Bags, Get 1 Bag Free

See Store for More Details

Fromm Family

Buy 12 Bags, Get 1 Bag Free

See Store for More Details

Zignature

Buy 12 Bags, Get 1 Bag Free

See Store for More Details

Orijen/Acana

Buy 12 Bags, Get 1 Bag Free

See Store for More Details

Merrick

Buy 12 Bags, Get 1 Bag Free

See Store for More Details